has a wide selection of Koskipanimo's award-winning microbrewery products, such as beers, ciders and Panimosima.
In addition to Koskipanimo products, Plevna also offers alcohol products from other manufacturers and a wine list.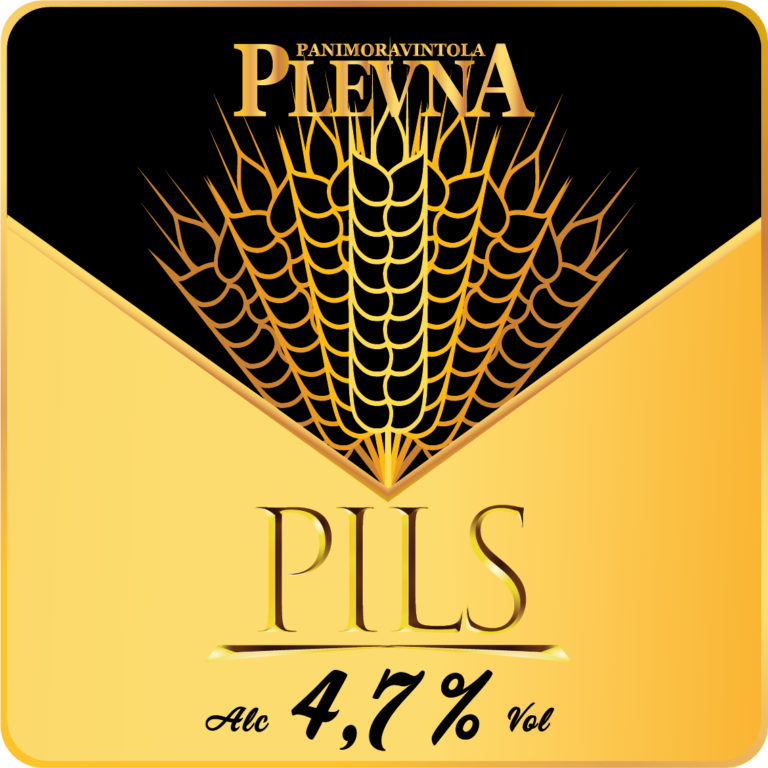 PILS 4,7 %
This golden German-style beer suits every occasion. 
 TUMMA 5,6 %
Dark, slightly sweet, Czech-style lager. Fine hops are used to brew this reddish lager of rich aroma, and quality malt imparts the delicate softness and roundness of taste.
BOCK 6,6 %
Amber coloured, strong, German style lager. Both dark and pale malt used in brewing. A slightly sweet, soft bock for anyone who enjoys a good beer.
STOUT 7 %
Plevna's Stout has become a true classic; Irish-style dry stout with a creamy head and a round, soft flavour. Recommended anyone who enjoys a good stout.
RATIKKA 5,5 %
Red and soft lager beer with a hint of oats. Cascade hops. 
VEHNÄ 5,5 %
German-style wheat beer with over 70% of wheat malt. This gently hopped beer imparts strong fruity and clove flavours, topped with a hint of banana.
TÄHTI III 4,7 %
Traditional lager beer from tampere. The recipe is from the 1930s.
PISPALAN PORTTERI 5,5 %
A traditional four grains porter beer. Black, very mellow and semi-hopped. The taste har herbs, shocolate and a little smoky.
SIPERIA STOUT 8 %
A very dark and bitter imperial stout. The tar-like flavour is combined with roasted fruitiness. Finland's most award-winning beer.
TOMAHAWK IPA 5,5 %
Single-hop beer with a Tomahawk hops. Bitter and aromatic India Pale Ale.
SAVUOLUT JAMES 5,2 %
Slightly roated, tar-like, full bodied and dark smoked beer. A bite of bitterness in the aftertaste. The malt is dried over a fire, which gives the beer its smoky aroma.
SMÖRRE RUIS IPA 5,6 %
American-style India Pale Ale made of rye. 
WEIZEN BOCK 7,5 %
A strong, traditional Bavarian-style wheat beer with a reddish colour and sweet flavours of banana and cloves. Finland's best wheat beer of 2015 and 2018. 
VAPARPERI 5,2 %
Sour beer that offers a mouth full of authentic flavours and bitterness of raspberry and rhubarb.
PANIMOSIMA 5 %
Brewery mead. A traditional fermented alcoholic beverage. This mead is made of honey, brown sugar and fructose, lemon and hops, which impart a nice aftertaste. Medium dry, sugar content is 50 g / litre. A similar beverage used to be brewed by the Vikings.
MUMMON MUSTAHERUKKASIIDERI 4,7 %
Medium dry, tart and fresh blackcurrant cider is fermented from blackcurrant juice.
PLEVNAN PUOLIKUIVA
OMENASIIDERI 4,5 %
Medium-dry apple cider made right here in the premises.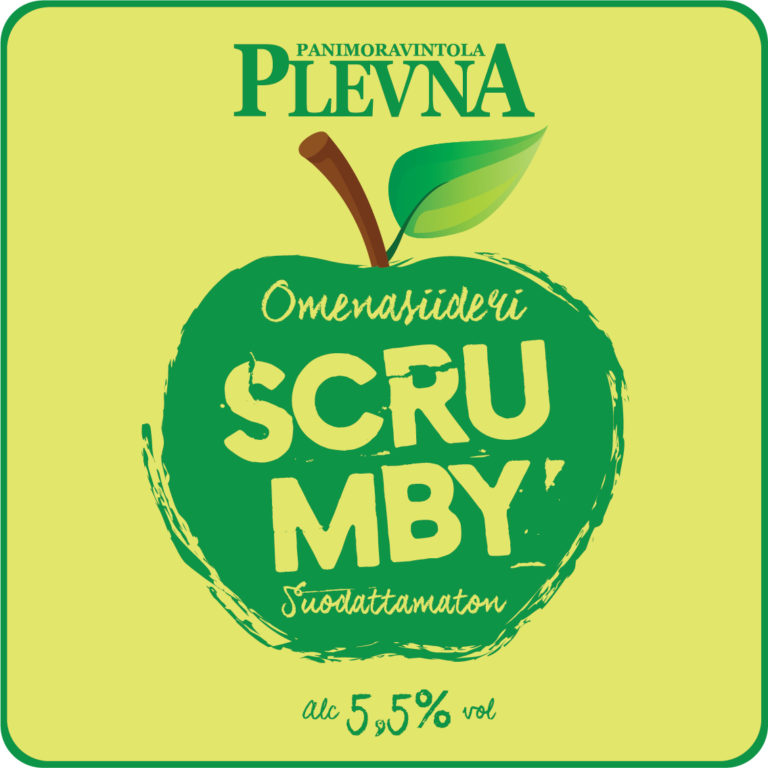 SCRUMBY 5,5 %
Dry unfiltered apple cider.
SUMUTAR NEIPA 5,5 %
Soft, fruity and a bit resinous flavors. Plevna's first New England IPA!
WEST COAST IPA 6,5 %
Crispy West Coaster. A bitter, freshly hopped IPA with slightly tart aromas.
MUSTA LESKI SOUR 6,5 %
Slightly stronger sour beer with plenty of apple and blackcurrant.